Our Impact
Capabilities - Traceability – Our Impact
Check out the 2021-2022 Sustainability Report
Here
The global need for a more equitable, sustainable, and transparent coffee industry is as much an economic concern as it is a humanitarian one. In 2009, we embarked on a journey to fill this need for farmers in Rwanda. What started with the hope of helping a few, now provides global market opportunity and purposeful work to 1.5 million farmer partners in 35 origin countries around the globe.
Farmer Livelihood
Over 6,500 farmers like Hector Marin have distinguished their farms as Raíz Sustainability® verified since 2016. His dedication and hard work have earned him premiums, higher yields, and a new marketplace for his coffee.
Supply Chain Collaboration
With a global sourcing-base amassing 1.5 million farmers, collaborating with our suppliers is key to responsible sourcing. Our bespoke Raíz Sustainability® platform leverages supplier expertise and a dedicated supply chain to deliver resources and knowledge farmers need to build prosperous, sustainable farms.
Meaningful Transparency
Alongside trusted suppliers and Westrock Coffee's boots on the ground, we turn data into supply chain development and consumer connection. We call this Farmer Direct Verified®, our digitally transparent trading platform.
Data driven supplier assurance
Transparency is more than visibility - it's the cornerstone of honest business. Our teams, technology, and partnerships have created a supply chain solution offering unparalleled insights to our customers and a sustainable, ethical trade ecosystem. The compliance data we collect fosters a continuous improvement environment, provides a command-tower view of our global supply, and steers investments on the ground.
Environmental Stewardship
Conservation from farm to finished good takes many forms. In our manufacturing facilities, we focus on reducing waste and natural resource usage. In 2020, we set our sights on reducing our dependency on city water.
Social Connection
The more time we work on the ground, the more we understand the social fabric of individual farming communities and the impacts of responsible business woven into them. Careful investments in farmers like Christine Uwamugura are why we do what we do.
Governing Principles
Policies are important for governing a global operation, but the actions behind them are paramount. Westrock Coffee's industry-leading environmental and social risk monitoring system is grounded in our Responsible Sourcing Policy.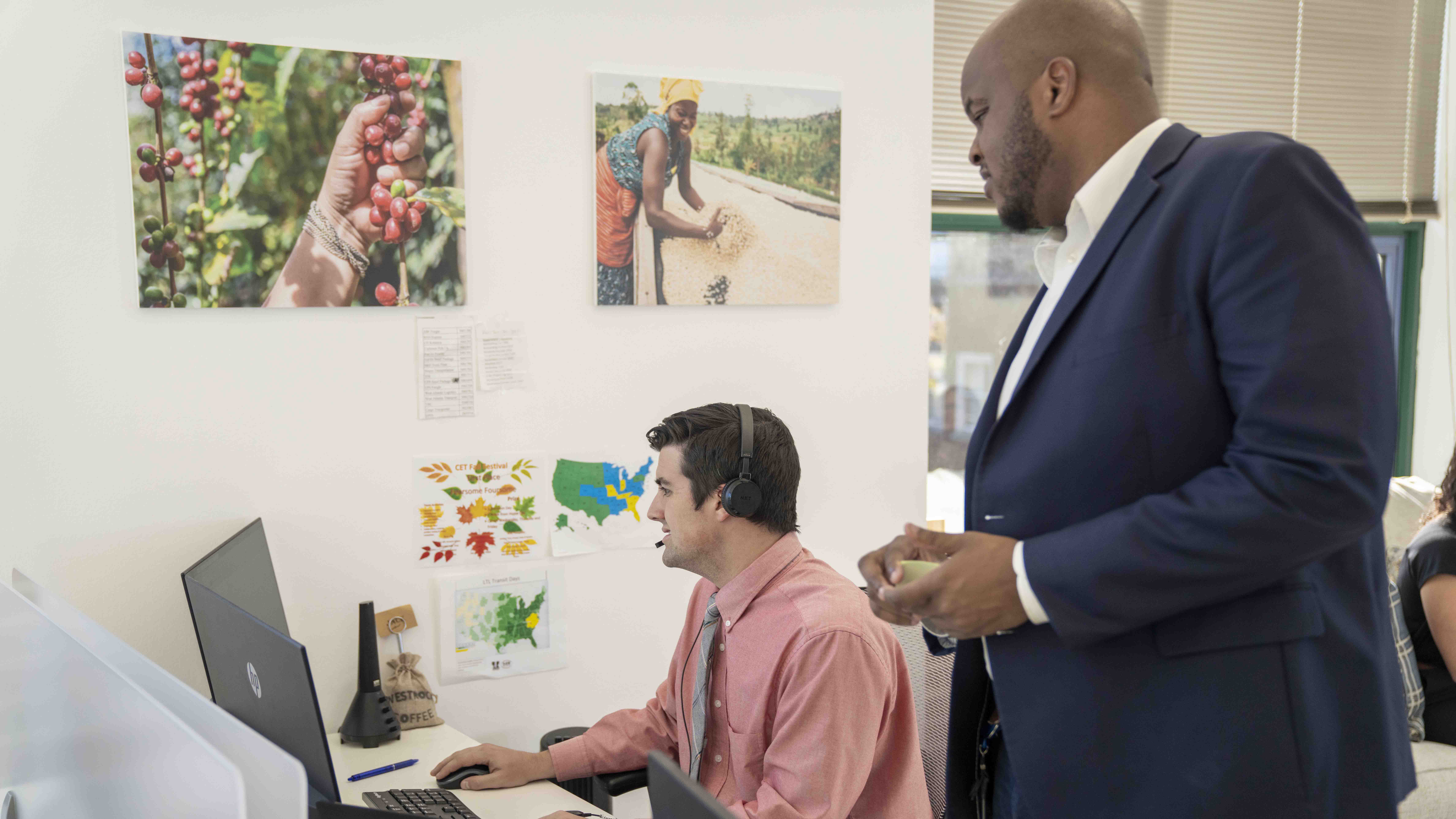 Contact us for more information.
With international capabilities to meet any demand, Westrock Coffee is here to deliver a superior beverage experience that fits your customer's needs. Please complete the form below to connect with a product expert.